Fire detection and alarm system – Analog addressable punctual
Necessary for the protection of buildings, the fire detection system continuously checks for signs indicative of fire in the environment (smoke, high temperatures, etc.).
Fire detection and alarm system consists of equipment that performs the management, supervision and signaling of the electrical circuit of the system, facilitating the interpretation of the information recorded in the fire alarm system at the time of the occurrence of a fire event.
There are several types of fire detectors: optical, beam detector (by infrared light beam), thermal, chemical, aspiration detectors, among others. The objective is to detect and alert if there is any suspicion of fire. The system also allows manual interaction through push buttons distributed throughout the entire protected area.
The warning of an onset of fire is given through alarms, which use light indicators and acoustic signals to indicate the need to evacuate the affected area.
A high-tech fire detection system has devices that, upon detecting any sign of fire, will automatically activate extinguishing mechanisms by applying water, foam or gas – whichever is most appropriate (designed) for the protected environment.
According to National and International Standards and Technical Instructions of the Fire Department, such systems apply to industrial, commercial buildings or critical environments where manual or automatic fire detection and/or combat is required.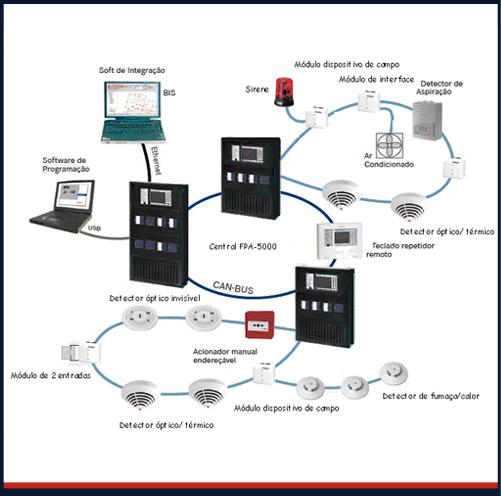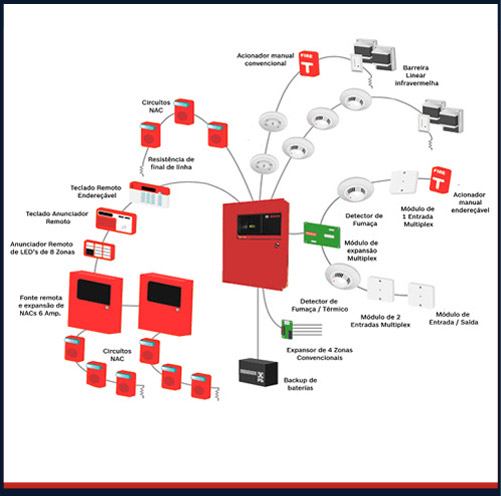 The importance of implementing Fire Detection and Alarm Systems
Essential for the protection of commercial, industrial buildings and mission-critical environments.

Agility in locating a possible fire, avoiding damage, interruption of your company's activities and loss of human lifes.

Ensures safe evacuation from the alarmed area.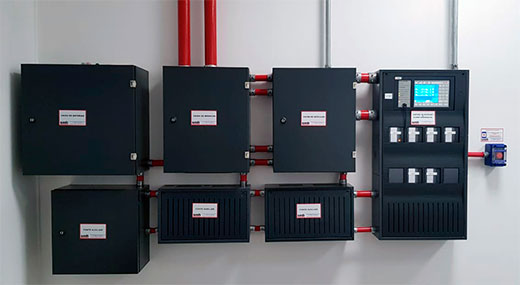 SMH Sistemas® serves the entire national territory with its own highly specialized team.