Linear heat detection system / Protectowire
Suitable for various architectural standards, whether industrial or commercial, the Protectowire linear heat detection system is composed of a continuous cable type detector (thermocouple) capable of detecting temperature rise at any point along its length and triggering an alarm when its fixed activation temperature is reached.
The Protectowire linear heat detection system does not require the presence of smoke to alarm and its robust structure allows it to withstand critical environments or open air, it has a digital interface with a liquid crystal display that immediately positions the location of the accident.
The linear heat detection system is normally installed on the power cabling and is interconnected to the Fire Detection and Alarm System – SDAI, responsible for activating the informational accident alarms, enabling the emission of warning signals and environmental evacuation.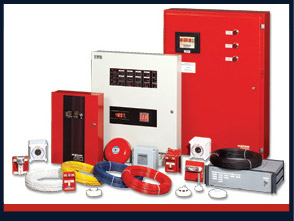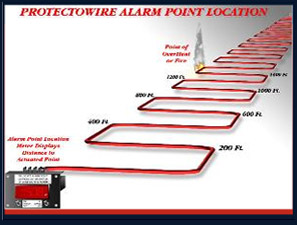 SMH Sistemas® serves the entire national territory with its own highly specialized team.